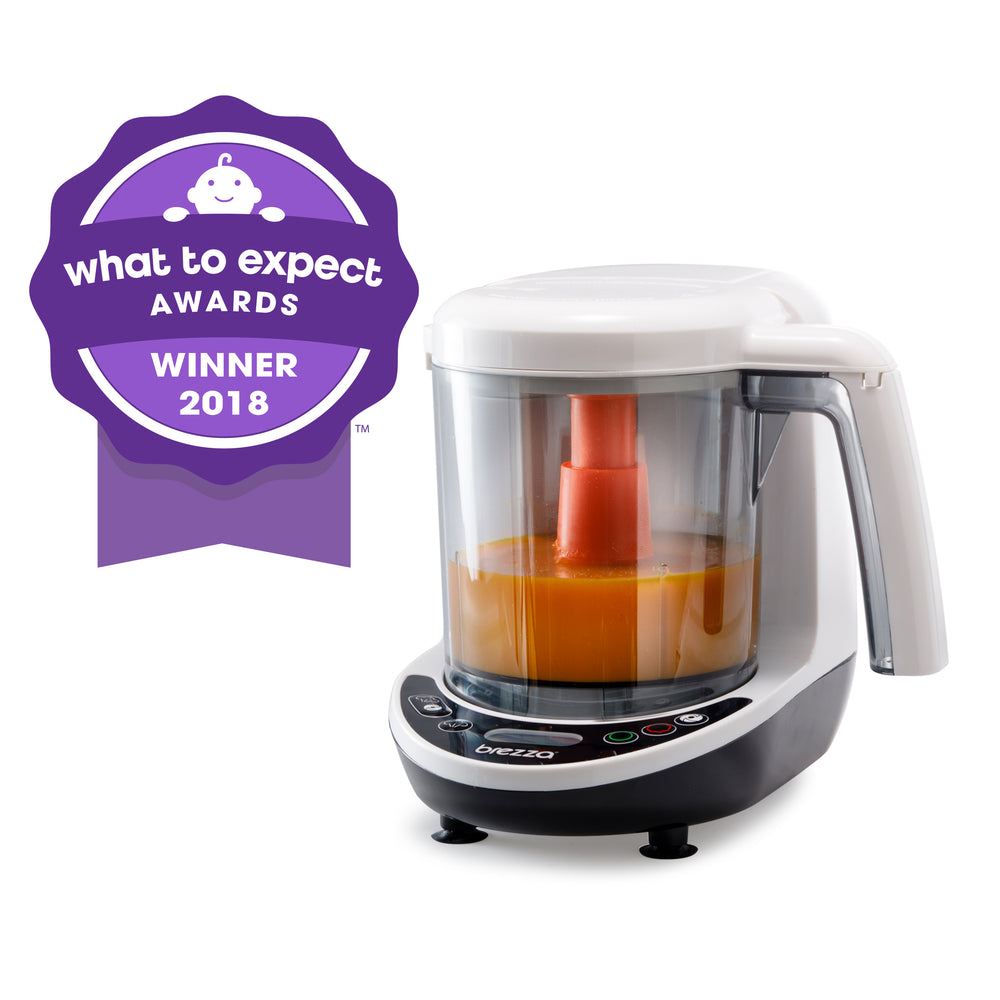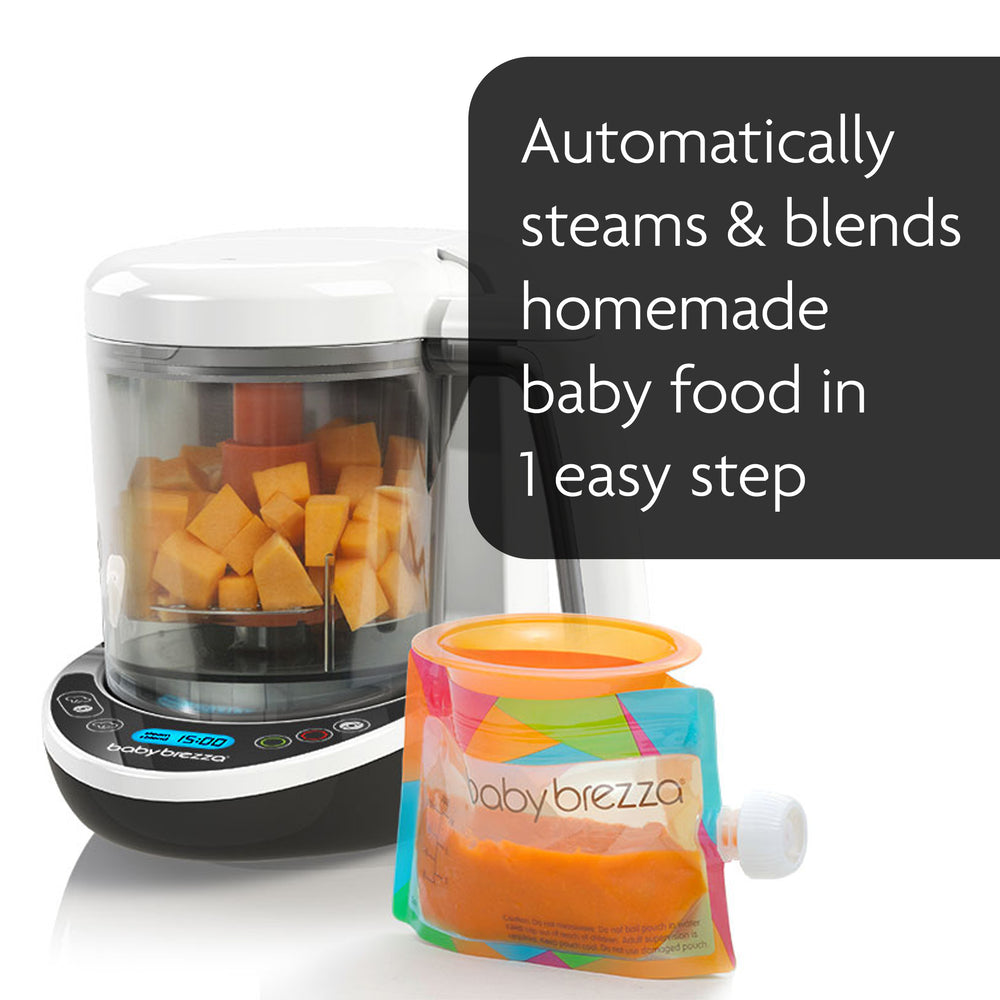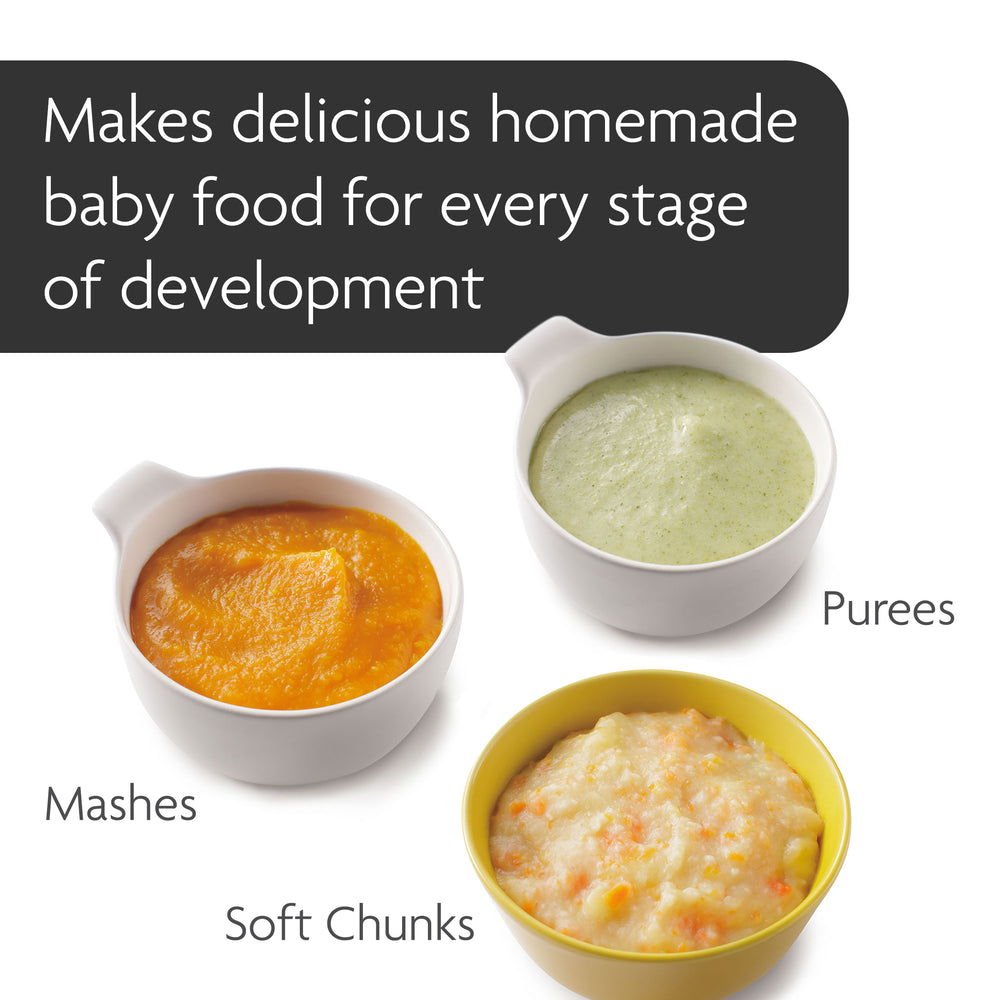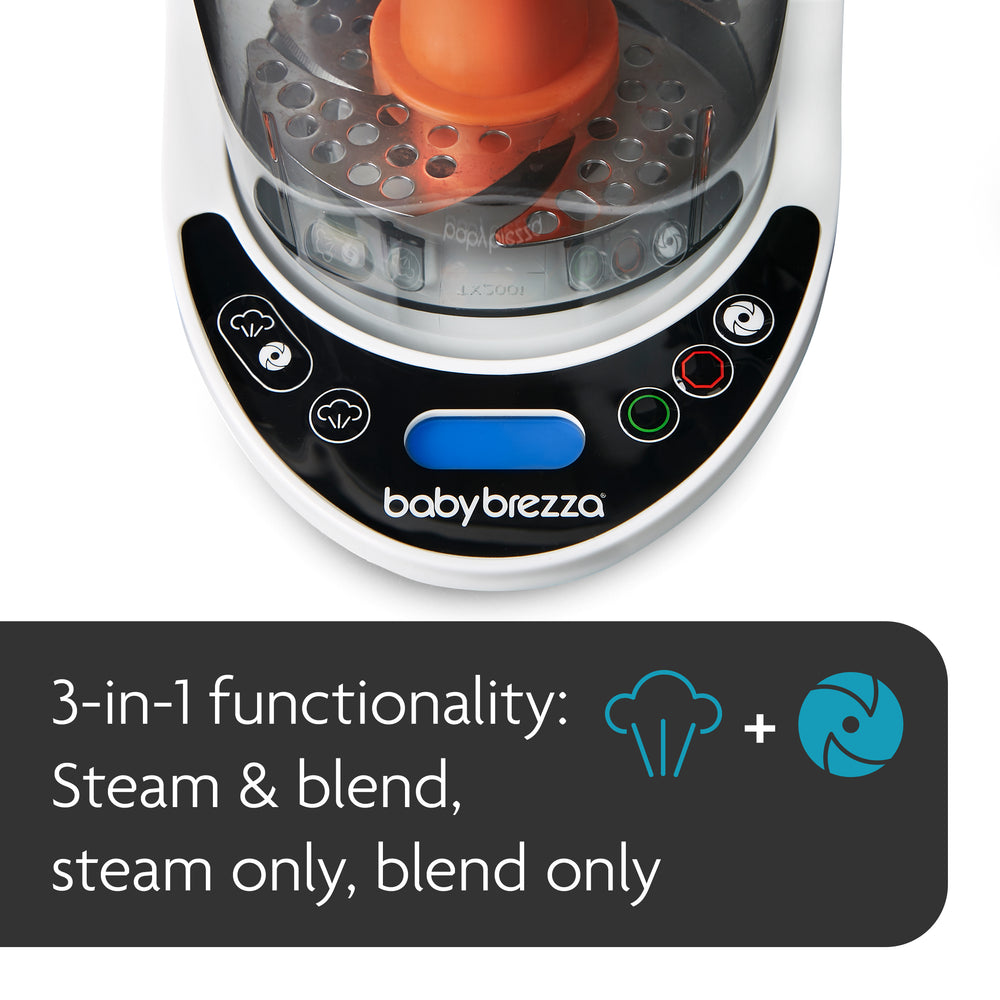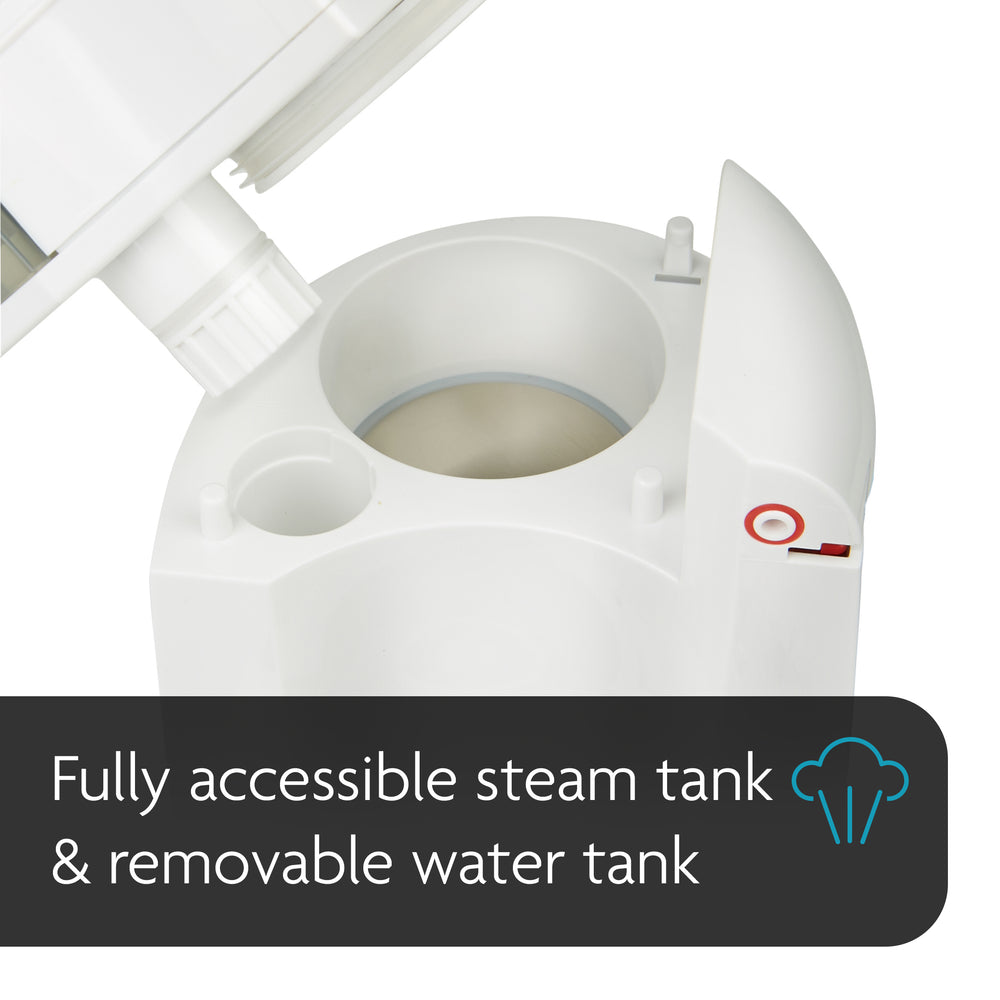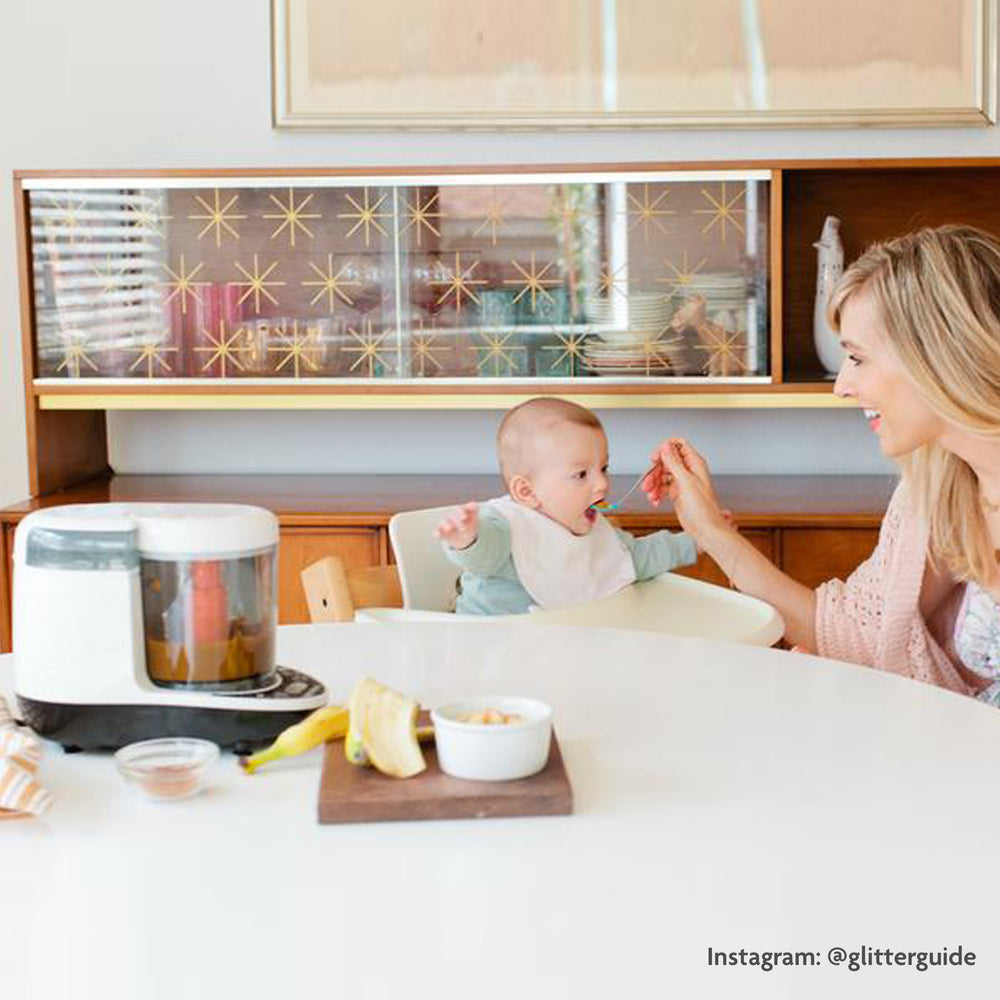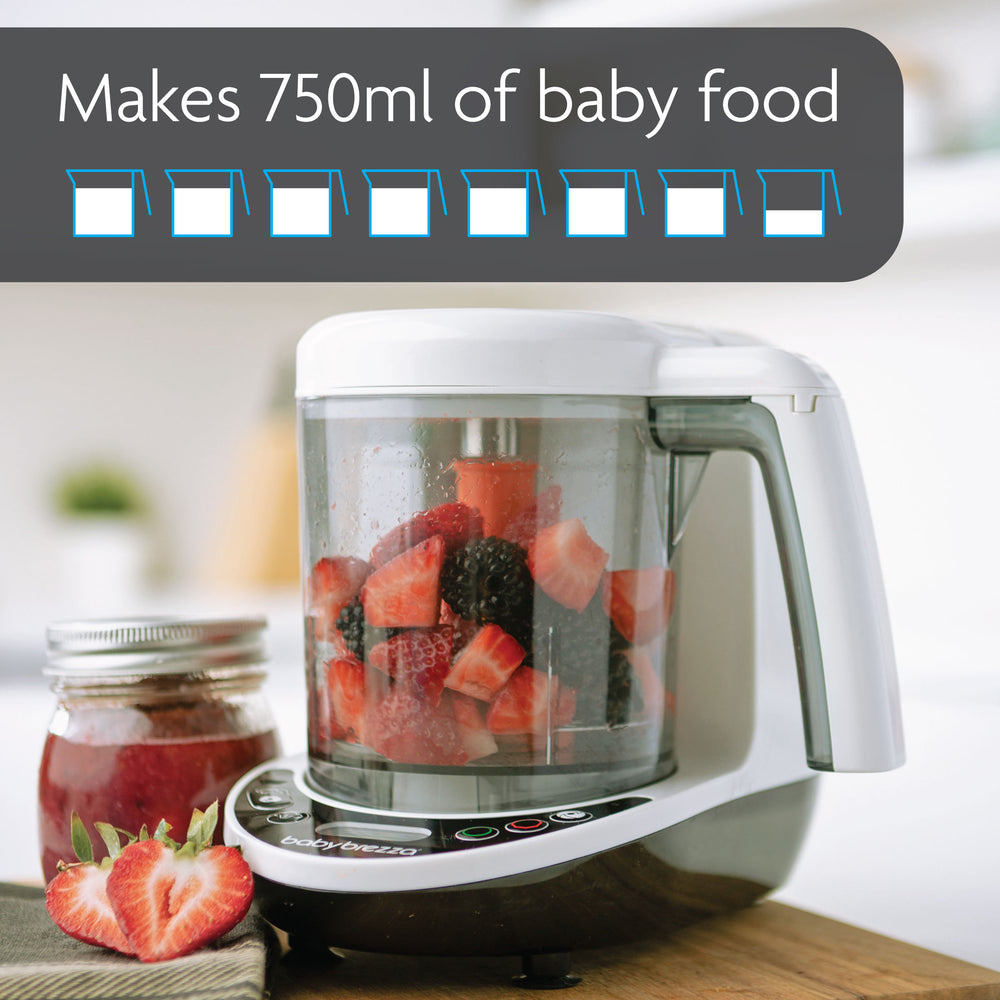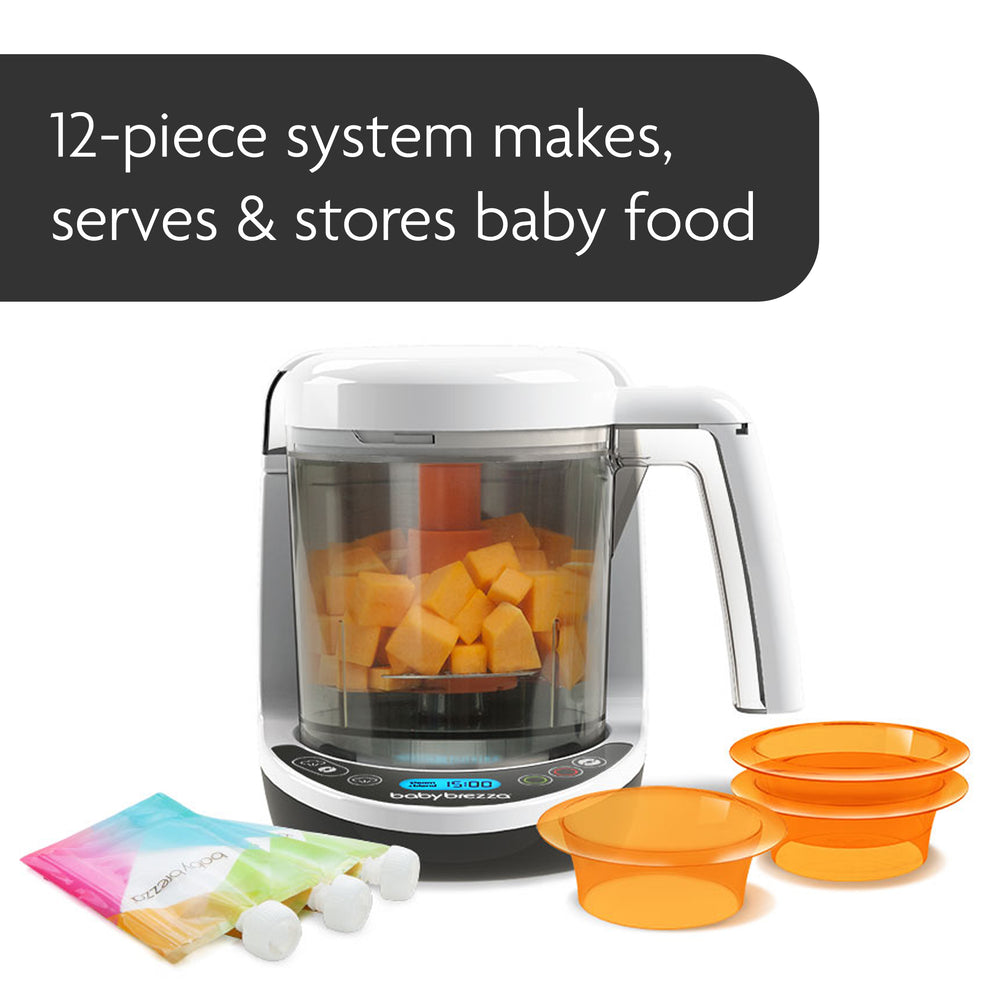 tap image to zoom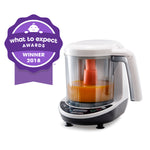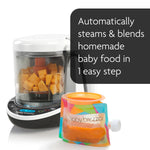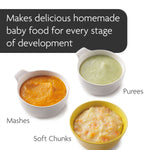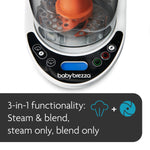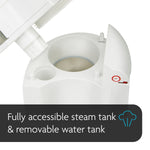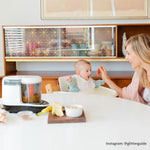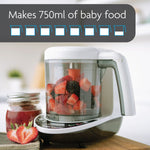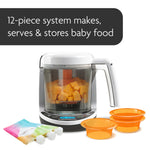 One Step Food Maker Deluxe
$279.99
Fast and Free Shipping!
Only food maker that automatically steams & blends homemade baby food in 1 easy step
Makes 820ml/0.8L of baby food in as little as 10 minutes
Blends food to the perfect consistency
3 in 1 functionality: steam & blend, steam only, blend only
12 piece system makes, serves & stores baby food – includes 3 reusable food pouches & filling funnels
Easy to use and clean – LCD control panel, fully accessible steam tank, dishwasher safe bowl/blade, removable water tank
Great for non-baby foods – use it to steam vegetables, make hard boiled eggs or even soup
See All Benefits

›
Ten minutes and one easy step is all it takes to make nutritious homemade baby food with Baby Brezza's One Step™ Food Maker Deluxe. This award-winning baby food maker is the only one that automatically steams and blends with a push of a button and includes everything you need to prepare, store, and serve your little one's meals. Simply add fruits, vegetables, fish, or meat to the baby blender bowl and let the viper blade puree your ingredients to perfection. Make up to 820ml/0.8L of food in one bowl. Your baby will love all the fresh and yummy meals, and you'll love knowing that you're giving him or her healthy food without any additives or fillers. Preparing your baby's food with our baby food processor will also save you hundreds of dollars versus purchasing premade food. Our baby food blender machine is so versatile you can even cook foods for the rest of the family including soup and hard-boiled eggs. Use the included filling funnels and reusable food pouches to store baby food and have it ready the minute your baby is ready to feed. And cleaning up? Super easy, of course. The blade, bowl, and pouches for our baby food processor are all dishwasher-safe. Huffington Post named The One Step Food Maker one of the "Best Food Makers of 2018." Order one today!